Cristal Ballena is a small, owner managed hotel close to Uvita town and with views across the Ballena Marine National Park. The Ballena Park is where migrating Humpback whales can be found. Whales from the northern hemisphere can be seen between December to April and from the southern hemisphere between August and November.
Rooms: Cristal Ballena has just 21 rooms, there are 15 comfortable junior suites, two master suites and two family suites. These all have either one king or two queen beds, air-conditioning, ceiling fans, wifi, satellite TV and a safe. There are also two adventure lodges set in the gardens that do not have air-conditioning and are popular with birdwatchers and nature lovers.
Dining: occurs on the open air terrace restaurant with views across the ocean. Food is excellent with seafood specialities, international cuisine and local dishes.
Onsite: The hotel has 30 acres for guests to explore and there is a 1.2 mile rainforest trail on the grounds. The Playa Ballena beach is walking distance and is located in the national park with a nominal entrance fee payable locally. Guests can also take a hotel shuttle to the beach. There are other beaches to explore a short drive away from the hotel.
Nearby Excursions: The dolphin and whale watching tours begin at nearby Uvita and with a chance to see Humpback whales in the right months. Sea Kayaking, surfing, birdwatching, horse riding and canopy tours are also available.
Our Comment: This small, peaceful escape where the owner provides a warm reception is ideal for any traveller with an interest in birdwatching and spotting Humpback whales in season.
View Location - Click map to enlarge
Price
£££
Our Hotel Rating
Mid-range
Nearby Trips
Birdwatching at Cristal Ballena
Whale and Dolphin Watch
Hiking at Ballena Marine National Park
Cano Island Tour
Corcovado National Park (from Uvita)
Enquire Now
Speak to us at Naturally Costa Rica to find out more about this hotel and discuss your Costa Rica holiday.
020 8274 8510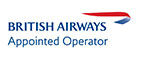 Registered Office: Naturally Travels Limited, Bridge House, 11 Creek Road, East Molesey, KT8 9BE, Registered No. 06205924