Mawamba is a rustically comfortable lodge situated on a land strip sandwiched between the Tortuguero canals and the Caribbean Sea. The lodge has pretty gardens, and is walking distance from the village and also has direct access to the beach.
Rooms: Mawamba has a mixture of standard and superior wooden built rooms.
Dining: Buffet meals are served at set meal times in the open air restaurant. There is also a bar.
Onsite: There is a swimming pool, short nature trail with butterfly garden and frog farm. Guests can hire kayaks for exploring the canals.
Nearby Excursions: Excursions included in packages include a guided boat trip into the Tortuguero National Park, visit to the village and a guided walk around the gardens. Tortuguero is a key nesting site for the Green Turtle and it is possible to see them nest from July to October. Kayaking is a wonderful way to experience the serenity of the rainforest from the canals.
Our Comment: A rustically comfortable lodge which makes a very good value option for both families and couples.
View Location - Click map to enlarge
Price
£££
Our Hotel Rating
Rustically Comfortable
Nearby Trips
Guided tour of Mawamba Gardens
Early morning boat tour of Tortuguero
Enquire Now
Speak to us at Naturally Costa Rica to find out more about this hotel and discuss your Costa Rica holiday.
020 8274 8510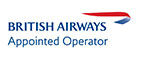 Registered Office: Naturally Travels Limited, Bridge House, 11 Creek Road, East Molesey, KT8 9BE, Registered No. 06205924