A rustically comfortable lodge situated on the waterways of Tortuguero, with cabins shaded by the rainforest canopy.
Rooms: are in simple wooden but rustically comfortable jungle bungalows with ensuite shower rooms. The rooms are screened to keep the insects out but the sounds of the jungle in. Be prepared to be woken early by the Howler monkeys.
Dining: meals are served buffet style at set times.
Onsite: guests have access to kayaks for exploring some of the quieter waterways.
Nearby Excursions: Turtle nesting season is from July to October and guided night tours are available from the hotel. Tortuguero packages include exploring the Tortuguero canals by boat which is a great opportunity to spot wildlife such as caimans, monkeys, basilisks and a variety of different bird species.
View Location - Click map to enlarge
Price
£££
Our Hotel Rating
Rustically Comfortable
Nearby Trips
Guided tour of Mawamba Gardens
Early morning boat tour of Tortuguero
Enquire Now
Speak to us at Naturally Costa Rica to find out more about this hotel and discuss your Costa Rica holiday.
020 8274 8510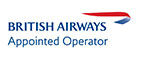 Registered Office: Naturally Travels Limited, Bridge House, 11 Creek Road, East Molesey, KT8 9BE, Registered No. 06205924