Tamarindo Diria is a large hotel that is located directly on the Tamarindo beach and has good family friendly facilities. There are plenty of dining options onsite, but the hotel is also located close to the many bars and restaurants of Tamarindo town.
Rooms: There are 240 rooms ranging Sunset Oceanview rooms directly on the beach, to Lagoon PoolView and rooms in the adult only area. Rooms have many amenities including air-conditioning, wifi, satellite flat-screen TV, hair dryers, coffee makers and fridges.
Dining: There are six restaurants to dine from at the Tamarindo Diria. The Matapalo offers Costa Rican fine dining directly on the beachfront, there is also a steak restaurant, pizzeria, restaurant serving local cuisine and a seafood restaurant.
Onsite: There are four pools on the grounds, a beachfront pool and children's pool, the lagoon pool and adult pool. There is also a floodlit outdoor tennis court and gym.
Nearby Excursions: Sailing excursions are available, as well as surfing lessons, scuba diving and horse riding locally.
Our Comment: We recommend Tamarindo Diria for families that would like to relax on the beach at the end of their holiday, it is also ideal for people seeking the beach, lots of facilities, local restaurants and nightlife.
View Location - Click map to enlarge
Price
££££
Our Hotel Rating
Mid-range
Nearby Trips
Kayak Tour to Tamarindo Estuary
Surf Lesson Tamarindo
Surfing Group Lesson
Catalina Island Dive
Enquire Now
Speak to us at Naturally Costa Rica to find out more about this hotel and discuss your Costa Rica holiday.
020 8274 8510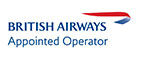 Registered Office: Naturally Travels Limited, Bridge House, 11 Creek Road, East Molesey, KT8 9BE, Registered No. 06205924