Selva Verde is a premier eco-lodge in Costa Rica and was built to protect over 500 acres of tropical forest. The private protected rainforest reserve towards the back of the lodge grounds is reached by crossing a hanging bridge across the Sarapiqui River and is home to an array of birds, mammals and insects including howler monkeys, spider monkeys and poison dart frogs. With just 46 rooms this mid-sized hotel connects reception and dining buildings to rooms by covered walkways allowing guests maximum wildlife spotting whilst it rains.
Rooms: There are 40 comfortable River Lodge rooms that are in blocks of four and share a wraparound verandah with chairs and hammocks (some front the river). Rooms are spacious with ceiling fans (no air-conditioning), screened windows, shutters and either two queen or double beds. Across the road from the reception are 5 individual bungalows that are set amongst the tropical forest and offer a greater level of privacy and peace. These are air-conditioned and have screened windows. The bungalows are a fifteen minute walk back to the reception and are up a hill.
Dining: The dining hall is on the upper level of the dining building and offers buffet breakfast, lunch and dinner and has large windows and a terrace for birdwatching. On the ground floor is the Pizzeria La Terraza which offers menu dining and includes wood fired pizzas and Mediterranean fare. There is also the Selvita bar offering wine, beer and spirits.
Onsite: There is a lovely, relaxing pool onsite. There are many nature activities that take place in the rainforest reserve including guided hiking, nature walks, early morning birdwatching and night hikes.
Nearby Excursions: A Sarapiqui river cruise is available from the hotel, tours to the La Selva Biological Station and nearby trips to the bat tour and chocolate tour at Tirimbina Reserve. White water rafting is available nearby on the Sarapiqui River.
Our Comment: The rainforest reserve attached to the river has excellent wildlife and birdlife, it is best appreciated with a guide, and a night hike (with rubber boots) reveals lesser spotted frog and insect species.
View Location - Click map to enlarge
Price
£££
Our Hotel Rating
Mid-range
Enquire Now
Speak to us at Naturally Costa Rica to find out more about this hotel and discuss your Costa Rica holiday.
020 8274 8510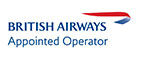 Registered Office: Naturally Travels Limited, Bridge House, 11 Creek Road, East Molesey, KT8 9BE, Registered No. 06205924