Playa Nicuesa is an eco-lodge set on the banks of the Golfo Dulce surrounded by national parks and has 165 acres of its own rainforest preserve with trails. Accessible only by boat it offers a range of activities from guided or self guided hiking to kayaking or paddle boarding on the Golfo Dulce. Wildlife spotting includes toucans, macaws, howler, spider, white faced and capuchin monkeys, snakes, caimans and crocodiles. The lodge has been built with minimum impact on the surrounding environment, rooms are built with recycled materials and powered by solar energy with back up generators using recycled vegetable oil.
Rooms: Rooms range from one bedroom cabins, to suites and two storey guest houses. Rooms have hardwood floors, ceiling fans, wraparound terrace, louvred doors and windows (not screened), queen beds and open air showers with rainforest views.
Dining: occurs in the open air canopy level restaurant and meals, served communally, include buffet breakfast, and a three course dinner menu of locally influenced cuisine that changes daily.
Onsite: At the lodge guests have unlimited self guided hiking on lodge trails, fishing, snorkelling, paddle boarding and kayaking from the lodge dock. For additional cost there are guided hikes on the grounds and in the neighbouring national parks of Corcovado and Piedro Blancas which can include birdwatching and night walks.
View Location - Click map to enlarge
Price
££££
Our Hotel Rating
Rustically Comfortable
Enquire Now
Speak to us at Naturally Costa Rica to find out more about this hotel and discuss your Costa Rica holiday.
020 8274 8510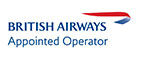 Registered Office: Naturally Travels Limited, Bridge House, 11 Creek Road, East Molesey, KT8 9BE, Registered No. 06205924