Casa Corcovado is an eco-lodge that has a unique location neighbouring the Corcovado National Park that has an incredible biodiversity and is a large lowland primary rainforest. Day trips take place from the lodge to hike through the park with guides to spot wildlife and experience the incredible rainforest. The lodge itself, however, is set amongst 170 acres of primary rainforest and offers many wildlife and bird spotting opportunities. Casa Corcovado welcomes families, however, there is a minimum age of four years.
Rooms: Rooms are in individual tiled bungalows that are well spaced for privacy and set within the primary rainforest. Upgrades include a honeymoon suite and a junior suite. Rooms are screened to keep insects out and have ceiling fans (no air-conditioning).
Dining: Dining takes place in the Los Vitrales restaurant and meals are a choice of traditional dishes using locally sourced fruit and vegetables. There is also two bars, one which is open air and has stunning views across the sea to Cano Island and an ideal location to watch the sun go down.
Onsite: There are two pools onsite, a larger pool that uses solar energy to recycle the water and a smaller, spring fed pool. There are a number of trails onsite for guided or self-guided hiking and a 500 metre volcanic sand beach is just a 10 minute walk (or short shuttle ride).
Nearby Excursions: Guided excursions take place within the nearby Corcovado National Park and also to Cano Island where you can snorkel. Diving can be arranged in advance and can be included as an upgrade to existing trips.
View Location - Click map to enlarge
Price
££££
Our Hotel Rating
Luxury
Enquire Now
Speak to us at Naturally Costa Rica to find out more about this hotel and discuss your Costa Rica holiday.
020 8274 8510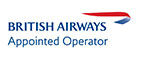 Registered Office: Naturally Travels Limited, Bridge House, 11 Creek Road, East Molesey, KT8 9BE, Registered No. 06205924