Lagarta Lodge is a boutique hotel nestled in the hills with stunning views of the Pacific Ocean on the Nicoya Peninsula. The lodge has a private reserve, and is surrounded by tropical forest. Nearby Nosara town has expansive sandy beaches and wonderful surfing opportunities.
Rooms: There are three categories of accommodation, all offer spacious rooms with ensuite shower room and private balcony with wonderful views of the tropical vegetation or panoramic views. The room is equipped with air-conditioning, small fridge, Wifi. There is no TV in the rooms.
Dining: The Chirriboca Restaurant is open for breakfast, lunch and dinner and the Gecko Lounge is open in the evening where you can enjoy a cocktail whilst appreciated the sunset. The restaurant is exclusively for hotel guests.
Onsite: There are two infinity pools, Jacuzzi, yoga platform and spa with 3 treatment rooms. The property maintains its own private 90 acre nature reserve with magnificent mangrove trees. There is an observation tower with 360 degree views of the forest and coastline. Additionally, the hotel offers room service, complimentary Wi-Fi throughout the property, and a shuttle to Pelada and Guiones Beaches. The shuttle service runs every 2 hours from 6am to 4pm in the afternoon.
Nearby Excursions: The nature reserve at Lagarta Lodge is well worth a visit, we would recommend going with a guide. Boogie boards can be had at the nearby beach ensuring hours of fun in the consistent waves, or take surfing lessons at Guiones Beach.
Our Comment: We highly recommend this hotel, it offers excellent value in a more off the beaten track location. A wonderful choice for couples and families who enjoy nature, surfing or beaches. Enjoy magnificent views and sunsets from the hilltop location.
View Location - Click map to enlarge
Price
££££
Our Hotel Rating
Luxury
Nearby Trips
Guided River Kayaking
Horse Riding Nosara
Surfing at Playa Guiones
Ostional Turtle Watch
Snorkelling at San Juanillo
Enquire Now
Speak to us at Naturally Costa Rica to find out more about this hotel and discuss your Costa Rica holiday.
020 8274 8510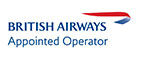 Registered Office: Naturally Travels Limited, Bridge House, 11 Creek Road, East Molesey, KT8 9BE, Registered No. 06205924