Excellent lodge in a great location to enjoy the cloud forest reserves of Monteverde, Curi-Cancha and Santa Elena.
Rooms: There are 28 rooms at Monteverde Lodge which include 12 Forest View Downstairs rooms and 12 Forest View Balcony rooms. These have two double beds and fans (no air-conditioning), views of the gardens and cloud forest.
Dining: The El Jardin restauarant has a menu of locally influenced cuisine, using fresh produce and served with homemade bread. There is also an excellent bar serving cocktails and other drinks.
Onsite: Amongst the beautiful gardens is the solar heated swimming pool, Orchid Trail, butterfly and hummingbird gardens.
Nearby Excursions: Hiking to one of the local reserves with one of the lodge's naturalist guides is highly recommended. Horse riding and ziplining excursions are also available.
Our Comment: Highly recommended beautiful lodge for birdwatchers and nature enthusiasts to enjoy the Monteverde region.
View Location - Click map to enlarge
Price
££££
Our Hotel Rating
Mid-range
Nearby Trips
Trapiche Tour
Curi Cancha Guided Tour
Don Juan Coffee and Chocolate Tour
Monteverde Cloud Forest Tour
Monteverde Sky Tram and Sky Trek Tour
Santa Elena Reserve
Night Walk in Childrens Eternal Forest
Enquire Now
Speak to us at Naturally Costa Rica to find out more about this hotel and discuss your Costa Rica holiday.
020 8274 8510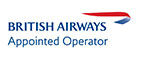 Registered Office: Naturally Travels Limited, Bridge House, 11 Creek Road, East Molesey, KT8 9BE, Registered No. 06205924