A premier, family run lodge with excellent service and a high commitment to sustainability and the environment. The lodge has a two buildings in the design of Swiss Chalet and being situated in the mountaintops affords wonderful views towards the Nicoya peninsula and the Pacific Ocean, as well as the gardens and cloud forest reserve.
Rooms: There are 22 rooms, that range from Standard and Superior Peninsula Rooms on the ground and upper level of the main chalet to the Forest and Superior Forest Rooms in a neighbouring chalet building. Rooms have either two queen beds or one king bed. The rooms have wooden balconies, ceiling fan and well stocked mini bar. The Forest Rooms have floor to ceiling windows and the Forest Superior Rooms have one king and one queen bed, large terrace, living area and glass enclosed Jacuzzi.
Dining: occurs in the Restaurant Celajes that has balconies overlooking the Pacific Ocean. The menu is local inspired cuisine with fresh produce from the organic garden and farm. There is also a bar serving an array of signature cocktails and a microbrewery that brews artisanal ales made with spring water from the cloud forest.
Onsite: Onsite are landscaped gardens and the hotel grounds include a and there is a small spa pool on the sundeck in a room on the gardens. There is a self guided trail around the gardens and opportunities to do Natural History and Birdwatching hike with the onsite naturalist guided in the Curi-Cancha wildlife refuge which takes approx. 3.5 hours. There is also a night hike, sustainability tour, organic garden and greenhouse tour.
Nearby Excursions: Nearby excursions included guided hiking in the Monteverde cloud forest reserve, ziplining, horse-riding, coffee and chocolate tour and visiting the orchid garden.
Our Comment: A warm and personal family run hotel, allowing guests to maximise their experience of the cloud forest, minimize their impact on the environment and relax in comfort to enjoy the beautiful, natural surroundings.
View Location - Click map to enlarge
Price
£££
Our Hotel Rating
Mid-range
Nearby Trips
Curi Cancha Guided Tour
Monteverde Cloud Forest Tour
Trapiche Tour
Monteverde Sky Tram and Sky Trek Tour
Don Juan Coffee and Chocolate Tour
Santa Elena Reserve
Night Walk in Childrens Eternal Forest
Enquire Now
Speak to us at Naturally Costa Rica to find out more about this hotel and discuss your Costa Rica holiday.
020 8274 8510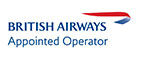 Registered Office: Naturally Travels Limited, Bridge House, 11 Creek Road, East Molesey, KT8 9BE, Registered No. 06205924