Bosque de Paz has a beautiful setting in the mountains and is nestled into the forest overlooking a stream. There are many hummingbirds in the surrounding forest and at the feeders placed around the grounds. There is also an orchid garden and butterfly garden. Ideal for nature lovers, birdwatchers and wildlife photographers.
Rooms: This intimate family run lodge has just 12 rooms each with two double beds, private bathroom and a balcony.
Dining: occurs in the dining room that has large windows overlooking the gardens and stream and allowing views of the hummingbirds on the feeders. Meals are home-made Costa Rican fare and dinner is a set menu that changes daily.
Onsite: There are 5 trails onsite and guides at the lodge that can be hired for nature walks and birdwatching. The longest trail is the waterfall hike that is 5 kms.
View Location - Click map to enlarge
Price
£££
Our Hotel Rating
Basic
Enquire Now
Speak to us at Naturally Costa Rica to find out more about this hotel and discuss your Costa Rica holiday.
020 8274 8510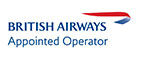 Registered Office: Naturally Travels Limited, Bridge House, 11 Creek Road, East Molesey, KT8 9BE, Registered No. 06205924